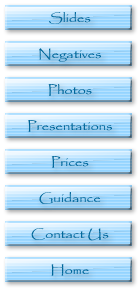 Once upon a time, we depended on magic lanterns to present images to a group, but things have changed, that's for certain. Now our pictures can be shared with others in many ways ... even via our telephones. Actually doing this however is sometimes more than a little challenging, and we soon discover that what works in one presentation form may not work at all in another.
IMS will create the kind of presentation or presentations of images that you want ... whether it's for distribution only to family members through the use of an electronic picture frame, or to millions of strangers via the internet ... we can do it all.
A very common request is for the production of a memorial video, one that includes the subject's favorite music, audio and video clips, photographs, or even reproductions of favorite paintings ... the details of a life, if you wish. We can help.
After we have determined the scope of your wishes, we will evaluate your materials and act as the technical and artistic partners in your presentation. We will also insure that copyright infringement does not occur, and will advise you on how you can arrange to use copyrighted materials legally.
We can produce your presentation so that it's available in a number of different formats: Data CD's, DVD's, Data DVD's, Web Albums ... or even mount it in a digital photo/video frame like the one shown below. We can also produce your presentation in a number of digital file types, including AVI, MPG, MP4, MOV, WMV, RAM, SWF, and a host of others.
The small video to the left describes a project in which students were to explore the ideas of tessellation and arabesques ... and instead of remaining in a file drawer, this project has been shared with millions.
So if you want to detail your quest, your impossible dream, we can help ... and come equipped with a full multimedia studio and years of production experience.
What is your dream? Who do you want to honor? What do you want to share?